(On-line Virtual Workshop)
Eating disorders are complex psychiatric illness associated with significant morbidity and mortality.  Chronic in nature and highly debilitating, eating disorders impact every organ system in the body and are associated with substantial psychological distress and impairment. Importantly, more people will die from an eating disorder than any other psychiatric illness. Rates of suicide and self-injury are elevated and many suffer with comorbid anxiety, depression, trauma, and/or substance use disorders. Stigma, misconceptions, and a lack of funding and clinical resources about eating disorders continue to impede early detection, proper assessment, and necessary treatment. Signs and symptoms are often missed; the average length of time between the onset of symptoms and the start of treatment is seven years. 
This practical, hands-on workshop provides healthcare providers with comprehensive training in using DBT for the treatment of eating disorders across levels of care. 
Workshop Objectives
Provide a comprehensive review of eating disorder presentations, diagnostic issues, assessment protocols, and core ED psychoeducation.
Present up-to-date research on the causes of eating disorders and how this informs the Biosocial Theory.
Describe how to adapt the DBT target hierarchy and diary cards for ED treatment.
Using DBT theory, treatment assumptions, and commitment strategies to guide and enhance ED treatment. 
Additional Topics Covered:
Rationale (and research) for using DBT for the treatment of eating disorders

Adaptation of the Biosocial Theory to eating disorders

How DBT case conceptualization informs eating disorder treatment

The House of DBT: A tool for psychoeducation and commitment 

DBT treatment assumptions and team stance

Dialectics dilemmas in eating disorder treatment

How to balance validation/acceptance with change-based strategies across levels of care

Adaptation of the Target Hierarchy for eating disorders

Use of DBT-ED diary cards 

Adapting DBT skills training for eating disorders

How to run a DBT skills group in higher levels of care

How to conduct behavior chain analyses on purging, restricting, binge eating.

DBT strategies for the multidisciplinary team: specific techniques and roles for dietitians, psychiatrists, administration staff, therapists).
Please note that the training will address how the above concepts and skills may be used across levels of care (e.g., outpatient individual therapy, day treatment, inpatient programming) and across populations (e.g., adolescents, adults, families).
About The Presenter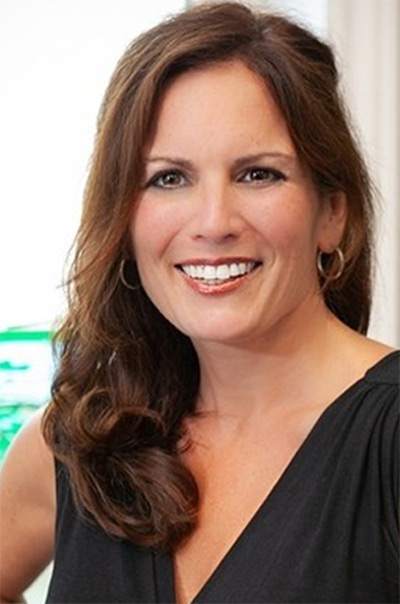 Dr. Anita Federici
Ph.D., C.Psych.
Psychologist/Instructor
Dr. Anita Federici is a Clinical Psychologist and the Owner of The Centre for Psychology and Emotion Regulation, a private Clinic specializing in the assessment and treatment of eating disorders, personality disorders, and trauma. Anita has an established reputation for her work as a therapist,... Read More
Dialectical Behaviour Therapy – Eating Disorder
Presented by: Dr. Anita Federici, Ph.D., C.Psych.
Friday March 26, 2021 (9am – 5pm)
Saturday March 27, 2021 (9am – 5pm)
Regular
$394.37
($349 + HST)
Early Bird *
$371.77
($329 + HST)
Group Rate **
$383.07
($339 + HST)
Student Rate ***
$276.85
($245 + HST)
Buy Now!
Note: All prices are in Canadian dollars and include HST (13%).
*To receive the Early Bird rate, you must register for the workshop one month prior to workshop.
**Group rate applies to single registration via mail or fax of three of more individuals; online registration not available for this rate.
*** To Receive the student rate, you must provide a photocopy of your student ID after registering online.