As one of the top ten causes of death worldwide, suicide is a major public health problem. Managing patients who engage in suicidal and non-suicidal self -injurious behaviours, is highly stressful for most clinicians. Research on dialectical behaviour therapy (DBT) indicates that it is an effective treatment for suicidal behaviour across a range of clinical populations. This workshop teaches the fundamentals of assessing and managing suicidality informed largely by DBT. Participants will learn how to conceptualize suicidal behaviour, how to use specific DBT commitment strategies to motivate patients to eliminate self-harm (suicidal and non-suicidal self-injurious behaviour), strategies for strengthening the therapeutic relationship and instilling hope, how to detect risk, a protocol to guide the assessment of suicide risk, how to use DBT strategies to manage and reduce future crises, and to help patients engage in effective coping strategies. Participants will learn how to conduct a suicide risk history, and how to monitor ongoing suicide risk. The training will also focus on helping clinicians manage their own distress and how to support patients in building a life worth living.
Format: Participants will have the opportunity to practice assessment and treatment strategies in the workshop. To illustrate teaching points, the instructor will use lecture, role-plays, video-tapes, and experiential exercises as well as providing opportunities for discussion. Participants should come prepared to discuss cases and engage in role-plays.
Learning Objectives:
Conceptualize suicidal and non-suicidal self-injurious behaviour
General principles of managing patients suicidal and self-injurious behaviour
Strategies to strengthen the therapeutic relationship
Detect and assess suicide risk
Apply problem-solving strategies to suicidal and self injurious behaviours
Learn specific DBT protocols for preventing and managing suicidal crises
Monitor professional limits and consider ethical issues
Document suicide risk assessment and treatment plan
About The Presenter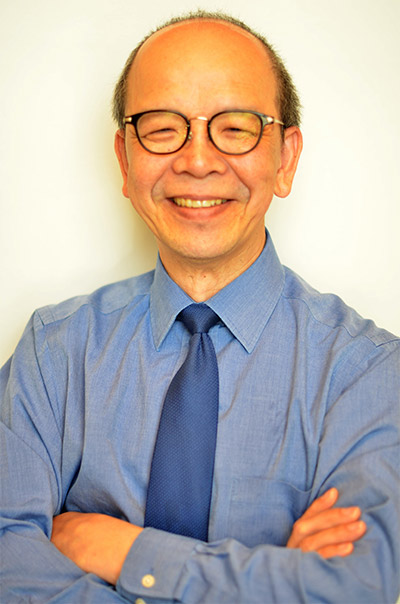 Dr. Ken Kwan
Ph.D., CCFT, C.Psych.
Executive Director
Chief Psychologist/Instructor
Dr. Kenneth Kwan, Ph.D., CCFT, C.Psych. is the Founder and Executive Director/Chief Psychologist of Oshawa Psychological & Counselling Services, Woodbine Psychological & Counselling Services, and Oshawa Psychotherapy Training Institute. He is a registered psychologist in clinical and counselling psychology, a registered marriage and family therapist,... Read More
Evaluation & Treatment of Suicidal Behaviours
Presented by: Dr. Ken Kwan, Ph.D., CCFT, C.Psych.
Friday February 26, 2021 (9 am -5 pm)
Saturday February 27, 2021 (9 am -5 pm)
Regular
$394.37
($349 + HST)
Early Bird *
$371.77
($329 + HST)
Group Rate **
$383.07
($339 + HST)
Student Rate ***
$276.85
($245 + HST)
Buy Now!
Note: All prices are in Canadian dollars and include HST (13%).
*To receive the Early Bird rate, you must register for the workshop one month prior to workshop.
**Group rate applies to single registration via mail or fax of three of more individuals; online registration not available for this rate.
*** To Receive the student rate, you must provide a photocopy of your student ID after registering online.